Fluids are often transported under pressure. Think of drinking water networks, certain industrial process pipes and sewage pumping stations. If these systems are not well designed this may lead to adverse consequences for the infrastructure. One of the possible consequences is water hammer, which occurs when a sudden pressure change caused by the activation or deactivation of pumps creates a pressure wave through the pressure pipeline, which may lead to high overpressure or underpressure in the pipeline network. Such pressure may be so strong that the infrastructure explodes or gets damaged severely due to cavitation.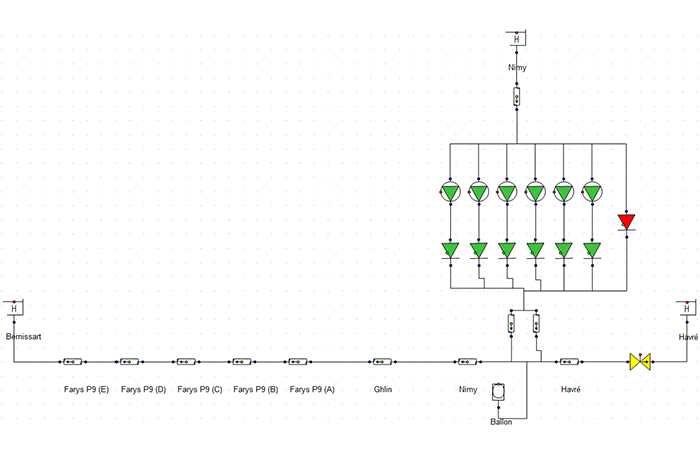 HydroScan in cooperation with Deltares
HydroScan is one of the few consultancy companies that has the right tools to perform a water hammer analysis. For this purpose we cooperate with Deltares, who provide us with the Wanda water hammer software. During a focused water hammer analysis, we define which safeties are required.
Our step-by-step approach:
Please get in contact with Dries Verheyen, project engineer and product owner LeakRedux
Call  +32 (0)16 24 05 02
First industrial uses of LeakRedux® leak detection:
We help you with an integrated approach or a very specific demand
Call or mail us
Interested? How can we help you?
Do not hesitate to tell us about your situation or ask any questions you may have.
To also know that, in most situations, we can identify your real needs and suggest the most appropriate solution based on a first quick scan.

Send an email or call +32 16 24 05 05.