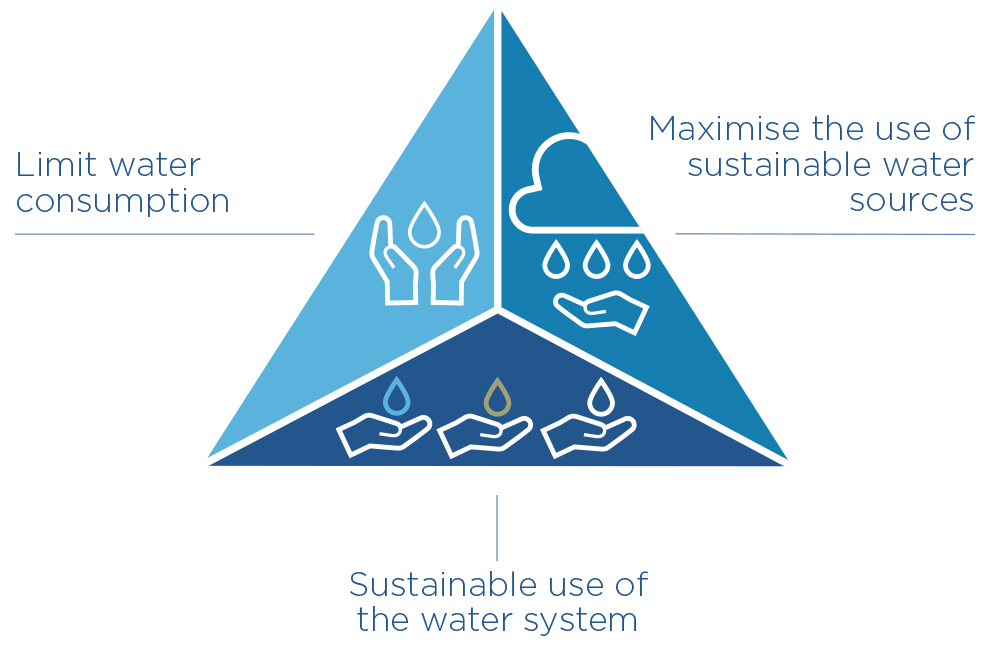 Our integrated TRIAS AQUATICA approach for residential building and construction
We design your on-site water management to be ready for tomorrow
As an analogy to the Trias Energetica, the 3 driving principles of our TRIAS AQUATICA are:

Hydroscan carries out water audits and water impact assessments, and develops your entire on-site water management in a sustainable way.

We can also help you to make your operational asset management very cost-effective.

The essence is having both a more sustainable AND a more cost-effective on-site water management
More about our integrated and holistic TRIAS AQUATICA vision
1. Limiting water consumption through water-saving technical solutions
Hydroscan keeps constant track of new technical solutions. We always give the most accurate advicein relation to the desired level of sustainability.

Adopting running water-saving measures are always part of our recommendations:
When high sustainability is desired, we recommend a number of additional innovative techniques.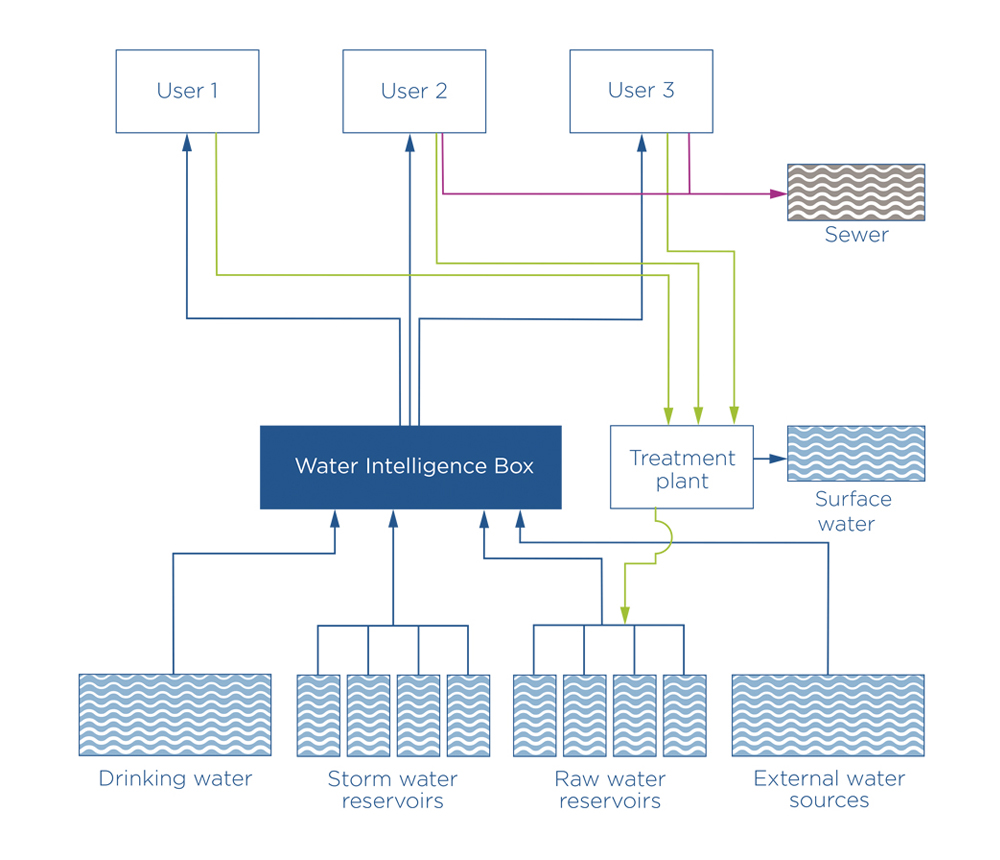 An example of Hydroscan's smart water interconnection system for optimum water distribution in each type of situation
2. Maximising the use of sustainable water sources
The most common techniques are using stormwater and re-using wastewater.


Our vision:
3. Sustainable design of the water system
We focus on on-site water management in complete harmony with the surrounding water system:
Hydroscanlooks after designing, modelling and sizing your on-site water networks and SUDS.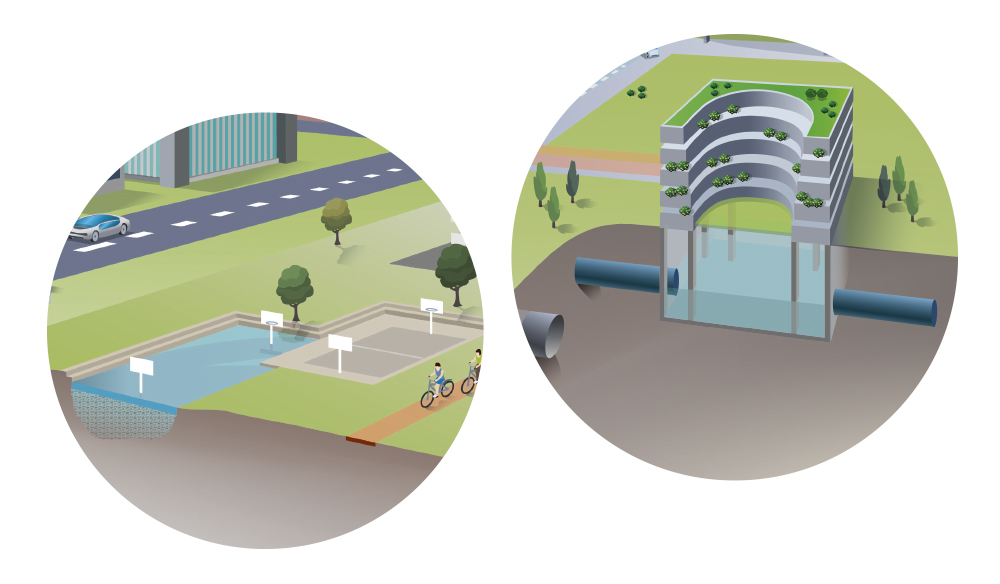 Examples of more advanced water buffer systems seamlessly integrated into the spatial design
Some references in on-site water management which use our TRIAS AQUATICA approach
We can help you with an integrated approach or with a very specific request
Call or mail us
Interested? How can we help you?
Do not hesitate to tell us about your situation or ask any questions you may have.
To also know that, in most situations, we can identify your real needs and suggest the most appropriate solution based on a first quick scan.

Send an email or call +32 16 24 05 05.