Introduction to the challenge
Sudden flooding in urban areas is increasingly becoming a major challenge for emergency services.

The Antwerp Fire and Rescue Service aims to further improve the deployment of its intervention teams in the event of sudden flash floods in places where they are needed the most, and even to conduct preventive on-the-spot visits to bring in sandbags and assist residents.

In 2018, the Antwerp Fire Brigade rolled out the Flood4Cast® pilot project. Different expertises were involved in the project: HydroScan worked together with Imec and Vito.

The objective: To predict imminent floods at street level in order to optimally align the deployment of intervention teams with places where they are needed the most.
Our approach and solution
Smart algorithms predict flooding risks at street level based on real time rainfall and existing flood maps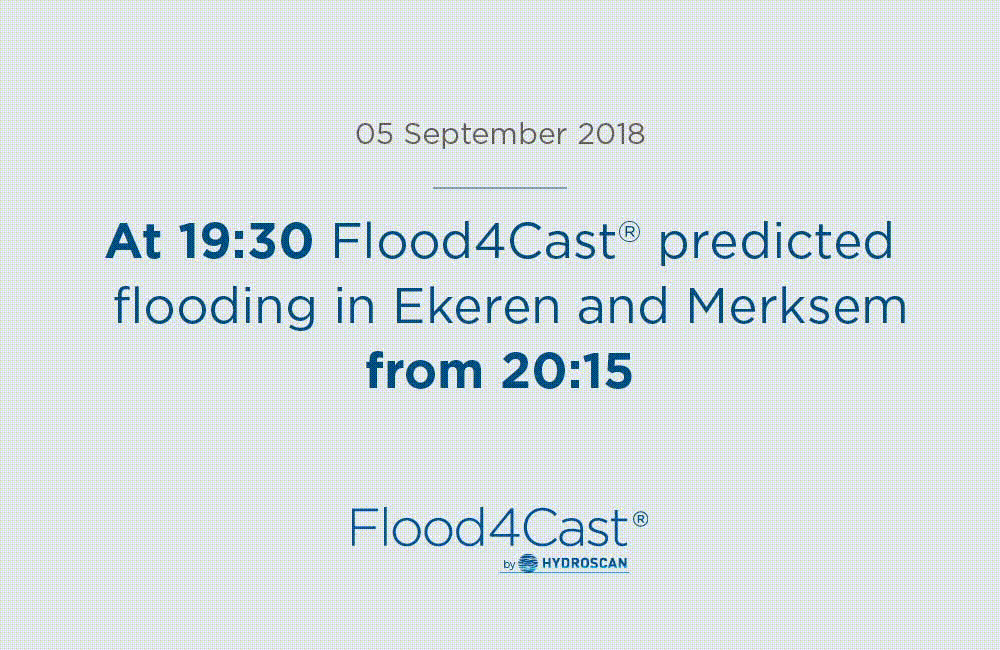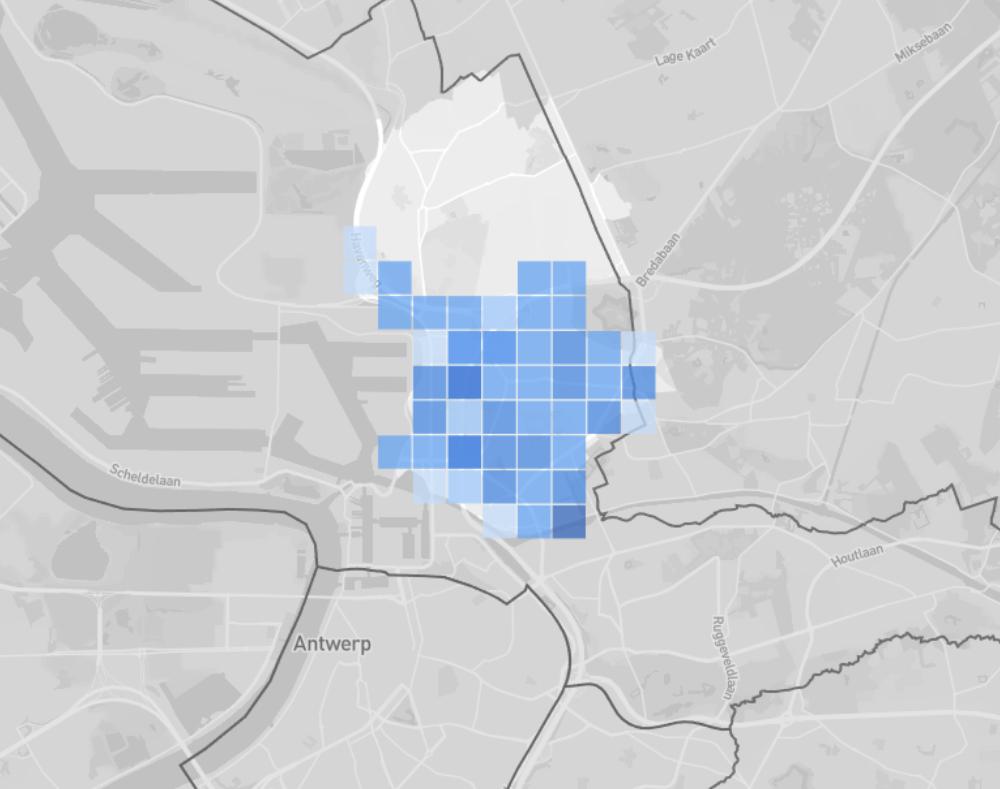 Flood forecast map at city/municipality level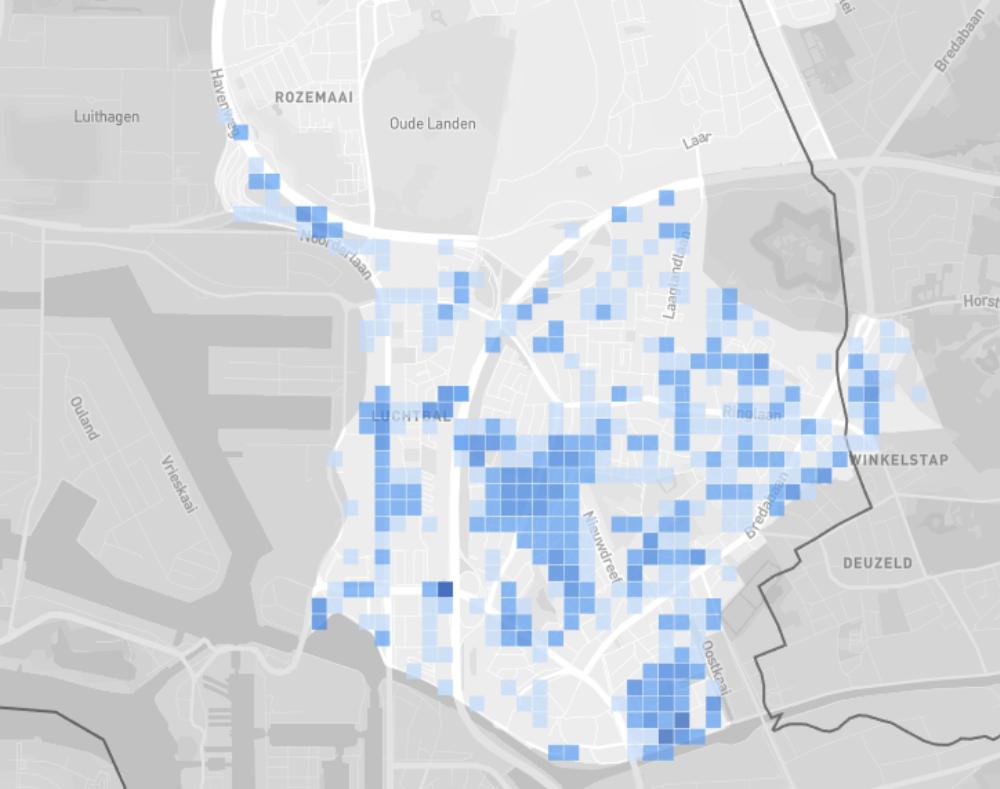 Flood forecast map at city district level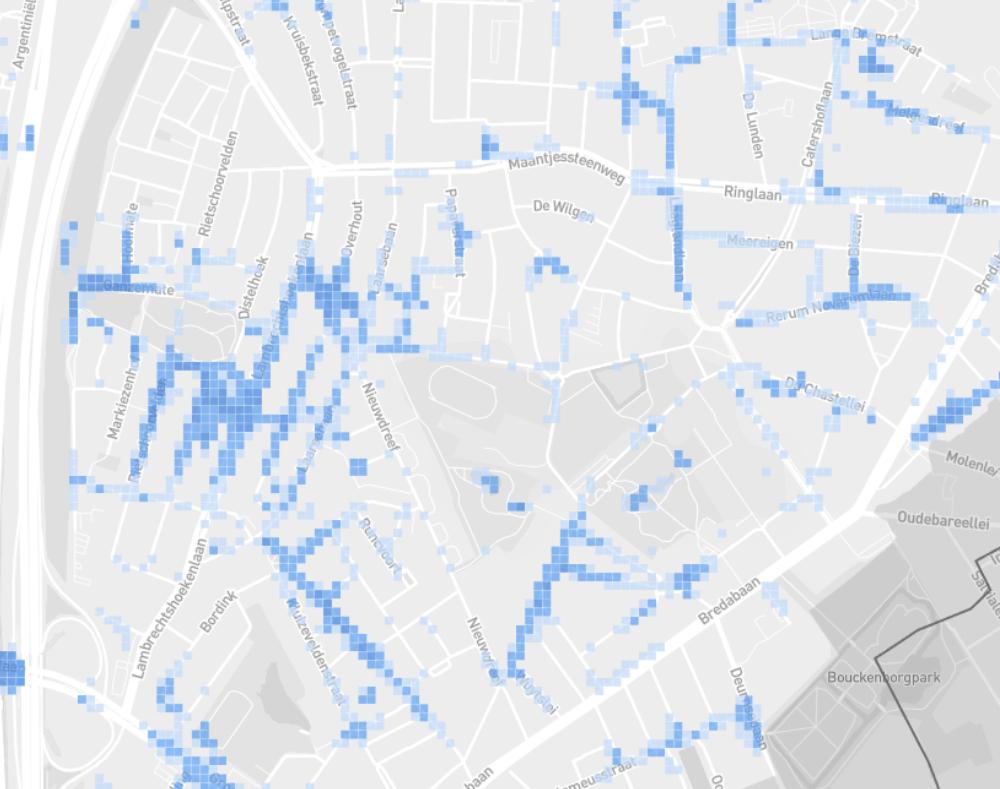 Flood forecast map at street level
The following approach was developed in collaboration with all partners. The pilot project took place in the Ekeren and Merksem area:

The Antwerp Fire and Rescue Service validated the model based, among other data, on the heavy flood of 5 September 2018 when the Ekeren and Merksem region was hit in the evening by an extreme local cloudburst. The model was found to be able to accurately predict the floods that occurred then. The interventions would have been planned differently and better if this information had been available.

Fire brigade can intervene proactively in case of flash floods
Forecasts of flood risk down at street level enable the fire brigade to make better decisions and take proactive action: 

Interested? How can we help you?
Do not hesitate to tell us about your situation or ask any questions you may have. 
Did you also know that with a quick scan, we can easily predict your potential annual savings?

Send an email or call +32 16 24 05 05.