Introduction to the challenge
The unique character of the Comberg, located in the hilly Voer region, is determined in part by the local water management. Its location on a steep slope and historical interventions in the water cycle have created a number of bottlenecks in the local water system. A regularly recurring problem is the flooding that occurs at the youth hostel when heavy rainfall occurs. Due to the dominant presence of water on the site, HydroScan was asked to study the water management and evaluate the possible impact of different future scenarios on the local water system.
Site inventory - Hydrological modelling – Integrated water management plan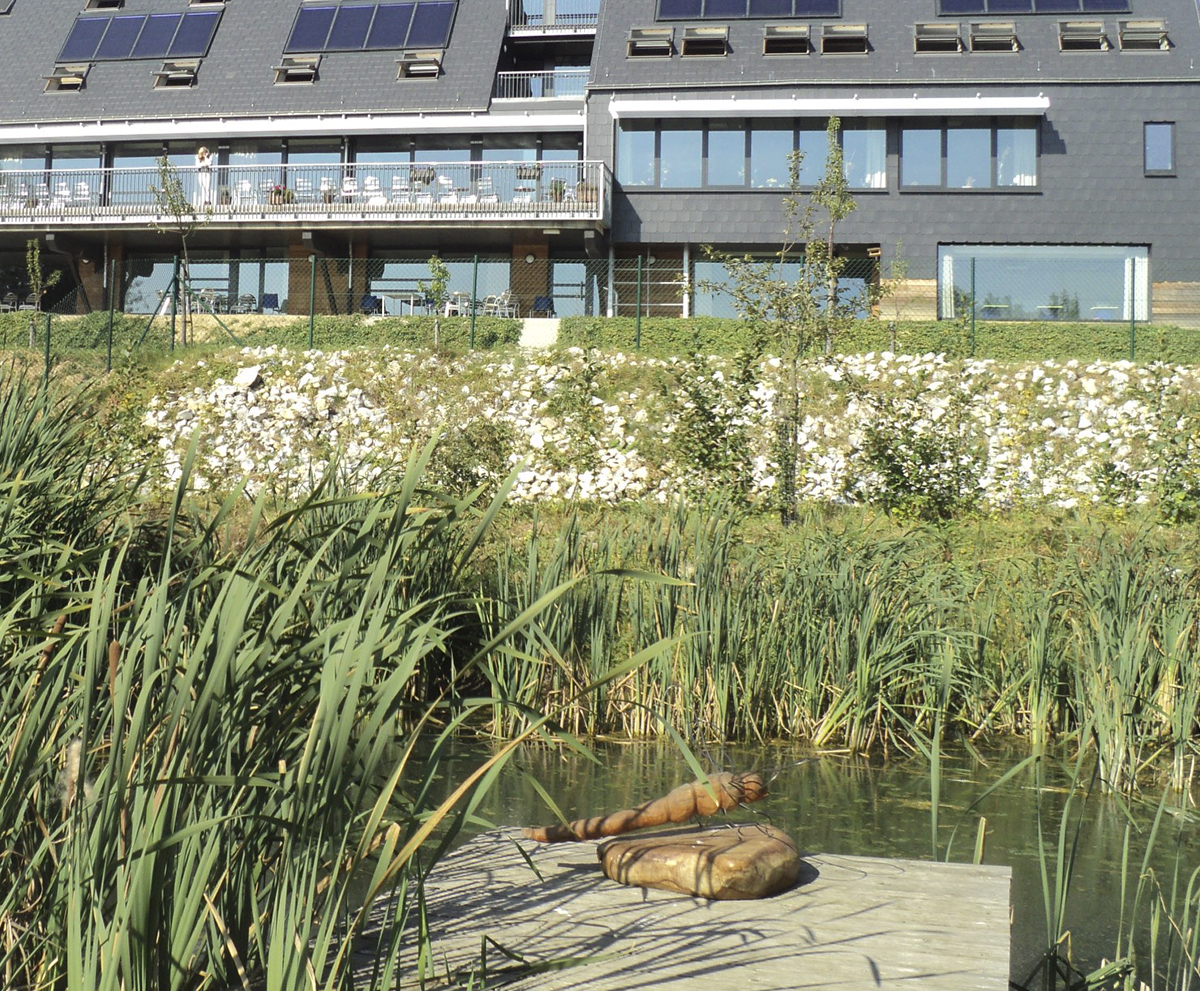 The approach involved the following steps:


In a first phase, the existing water management was mapped in detail through a combination of literature study and site inventory. This resulted in the identification of several bottlenecks. The cause of local flooding was investigated by means of an analysis of the catchment that drains to the youth hostel (via GIS).


Subsequently, a hydrological model was generated for this catchment. Further on-site research revealed a number of bottlenecks in the drainage system. Moreover, problems were identified with the conflicting use of well water and interventions that fail to conform to the current principles of sustainable water management. Solutions were devised to eliminate these bottlenecks. Potential problems and issues in the water management of the various future scenarios were identified. Subsequently, the proposed solutions were integrated into the future landscape plans in order to arrive at an integrated water management plan.


In doing so, the different elements in the drainage system (buffer facilities, discharge canals, etc.) were dimensioned using a hydrological model. Finally, the further steps and procedures to be followed for the project's implementation were identified.
Introduction of buffer facilities and discharge canals to avoid future flooding
The proposed integrated water management plan includes scenarios for the further optimisation of the water management at the Comberg. It also outlines the further steps and procedures to be followed for the project's implementation.


In a follow-on assignment, the architect was guided in the practical implementation of the external works and the water drainage: buffer facilities and discharge canals.
Avoidance of future flooding on the Comberg site is now a fact
Interested? How can we help you?
Do not hesitate to tell us about your situation or ask any questions you may have. 
Did you also know that with a quick scan, we can easily predict your potential annual savings?

Send an email or call +32 16 24 05 05.