HydroScan digital game changer - Interview in Trends
---
Overstromingen voorspellen, met oude kennis en nieuwe technologie
HydroScan digital game changer - Interview in Trends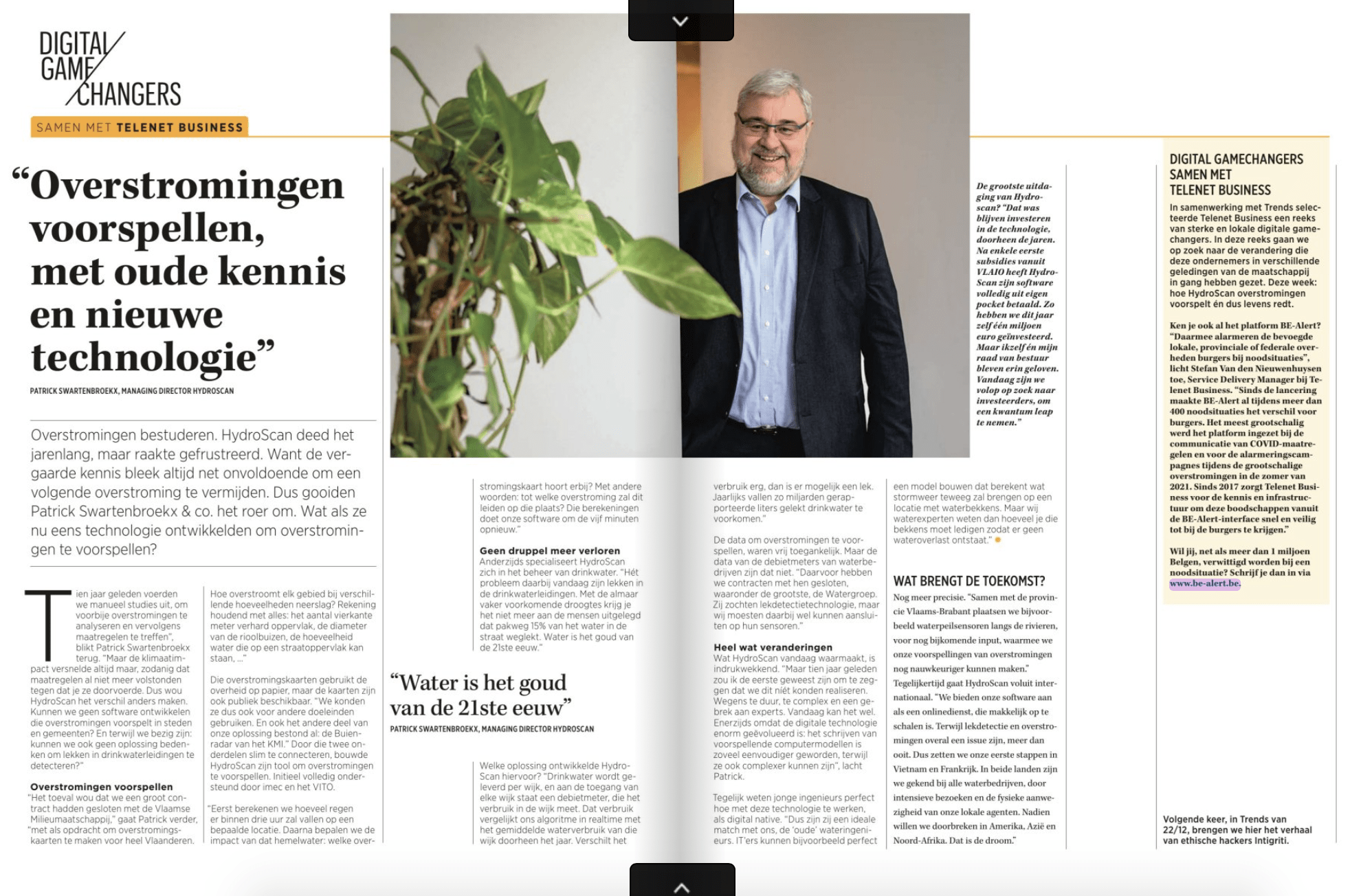 Interested? How can we help you?
Do not hesitate to tell us about your situation or ask any questions you may have.
To also know that, in most situations, we can identify your real needs and suggest the most appropriate solution based on a first quick scan.

Send an email or call +32 16 24 05 05.