Benchmarking, performance indicators and policy advice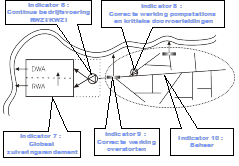 How does your sewerage or drinking water system perform? Does it meet current standards and requirements? Does the function of the sewerage and drinking water networks, the water treatment infrastructure, etc. meet the current rules for ecological and economic management? What are the main costs? Are they in line with the usual (international) standards? How do you give feedback to the regulator?
To measure is to know: Performance indicators
To measure is to know. We help you with benchmarking by introducing performance indicators in accordance with international benchmarking rules. These benchmarking studies combined with HydroScan's expertise in integrated water resources management provides the perfect basis for future policy.

Please get in contact with Dries Verheyen, project engineer and product owner LeakRedux
Call  +32 (0)16 24 05 02
A few of our satisfied customers in watersupply
We help you with an integrated approach or a very specific demand
Call or mail us
Interested? How can we help you?
Do not hesitate to tell us about your situation or ask any questions you may have.
To also know that, in most situations, we can identify your real needs and suggest the most appropriate solution based on a first quick scan.

Send an email or call +32 16 24 05 05.